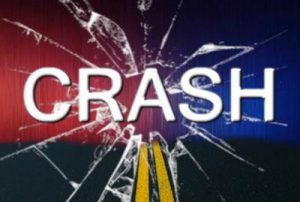 On Friday February 5, 2021 at approximately 10:53 A.M., the Plainfield Police Department along with the Plainfield Fire Department and Canterbury Ambulance responded to the area of 78 Plainfield Pike in Plainfield, Connecticut for a two car motor vehicle collision.
Upon the investigation, it was determined that a gray 2013 Lexus 300 operated by 75 year old Kenneth Avery of East Lyme, was traveling eastbound on Plainfield Pike when Avery started to make a left turn into a business parking lot. During this time, a white 2012 Ford Fusion operated by 56 year old George Ellingwood of Sterling, was traveling behind Avery and attempted to pass Avery on the left subsequently striking the Lexus.
Ellingwood's passenger, 61 year old Dorothy Ellington of Sterling, Connecticut, was transported to the Plainfield Backus Emergency Room for suspected minor injuries.
This crash remains under investigation by the Plainfield Police Department.