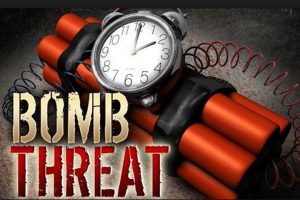 On Monday morning, Troop D in Danielson received a bomb threat at the Moosup Post Office. 
According to Captain Mario Arriaga of the Plainfield Police Department, they received notification from the State Police of the threat and was dispatched to the scene.  Capt. Arriaga stated that State Police Bomb Squad dogs were brought in and nothing of a suspicious nature was found.  Capt. Arriaga told SNSN that the Post Office was closed for a short period but will be re-opening this afternoon after he had a conversation with the Postmaster. 
Plainfield Police remain on scene as the investigation is ongoing.
Here is the Official Press Release from Plainfield Police.
On December 28, 2020 at approximately 9:45 A.M. the Plainfield Police Department were notified by the Connecticut State Police Troop D barracks that the United States Postal Service office located at 21 South Main Street in Moosup, Connecticut received a bomb threat.
Members of the Plainfield Police Department responded to the scene and with the assistance of the Moosup Fire Department closed the roadway and evacuated the property. The Connecticut State Police Bomb Squad was requested to the scene, who subsequently conducted a search of the property utilizing their explosives detection K9s. Upon search no threat was detected and after further investigation the office was reopened.
This incident will remain under investigation by the United States Postal Inspection Service.