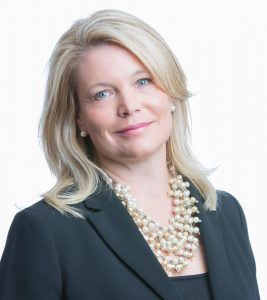 With the Connecticut General Assembly's 2021 session set to begin on Jan. 6, Senator Heather Somers has been named Deputy Senate Republican Leader by Senate Republican Leader Kevin Kelly.
"I am honored to be assigned this leadership position," Somers said. "I always do my best to be a common sense voice at the State Capitol for the people of southeastern Connecticut. I will continue to do all I can to protect middle class families. I am so proud to serve the 18th Senate District. I will fight to make our state more affordable and will work with Democrats and Republicans to accomplish that goal."
In addition to serving as Deputy Senate Republican Leader, Somers will be the leading Republican on the Public Health Committee and the Transportation Committee. She will serve as a member of the Appropriations Committee, which formulates the spending portion of the state budget, as well as on the Executive and Legislative Nominations Committee. Somers also currently serves on the state's Covid Vaccine Advisory Committee and is Chairperson of the Vaccine Communications Subcommittee.
A Groton resident, Somers will begin her third term representing the 18th Senate District on Jan. 6. The district includes Griswold, Groton, North Stonington, Plainfield, Preston, Sterling, Stonington and Voluntown.
She can be reached at Heather.Somers@cga.ct.gov and at 800-842-1421.
On the web: