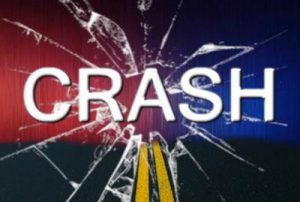 On September 26, 2021, at approximately 5:42 P.M., members of the Plainfield Police Department, American Legion Ambulance, and Plainfield Fire Department responded to the scene of a one-car motor vehicle crash on Spaulding Road, Plainfield. 
Upon the investigation of responding Officers, it was determined thata maroon 2020 Dodge Charger operated by 35 year oldSteven Davis of Plainfield, was traveling northbound on SpauldingRoad, at a high rate of speed to attempt to burn out in the opposite lane of travel, when it swerved back into the northbound lane to avoid an oncoming vehicle, and drove right off of the roadway.
Davis was subsequently transported by Ambulance to the Backus Hospital located in Plainfield, Connecticut, for injuries sustained in the crash. Davis's front seat passenger refused medical attention.
This crash is still under investigation.