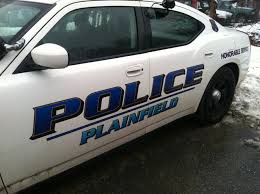 On October 8, 2020 at approximately 3:03 PM, members of the Plainfield Police Department along with members of the American Legion Ambulance and Atwood Hose Fire Department responded to Shepard Hill Road in the Wauregan section of Plainfield for a report of a car versus moped crash.
Following an investigation, it was determined that a 2010 Hyundai Elantra operated by 60 year old Kelly Weber of Putnam was traveling westbound on Shepard Hill Road. A TaoTao50 moped being operated by 39 year old Jason Adams of Central Village was traveling eastbound on Shepard Hill Road. As Weber attempted to turn left into the parking lot of Brookwood Laminating, she struck the moped being operated by Adams in the eastbound lane of Shepard Hill Road.
Adams was subsequently transported via American Legion Ambulance to the Plainfield Backus Emergency Care Center for treatment of suspected minor injuries related to the crash.
Weber was later issued a Written Warning for Failure to Grant Right-of-Way at a Private Intersection.
This crash remains under investigation.