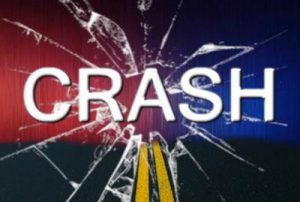 On February 3, 2021, at approximately 9:28 A.M., members of the Plainfield Police Department, American Legion Ambulance, and Plainfield Fire Department responded to the scene of a two-car motor vehicle crash on Lathrop Road, Plainfield, Connecticut.
Upon the investigation of responding officers it was determined that a grey 2005 Chrysler Town and Country LX operated by 31 year old Miranda Millet of Pomfret Center, was traveling eastbound on Lathrop Road in the intersection of I-395 Northbound Off-ramp when the right front passenger side of the vehicle was struck by the front end of a black 2014 Kenworth T300 Wrecker operated by 23 year old Charles Wade of Milford, Connecticut, that was traveling northbound off the I-395 Northbound Off-ramp that had failed to stop at the red traffic light.
The front seat passenger of the Chrysler Town and Country, a 9 year old juvenile, was transported by American Legion Ambulance to the Backus Hospital located in Plainfield, Connecticut, for suspected injuries sustained in the crash.
This crash remains under investigation by the Plainfield Police Department.