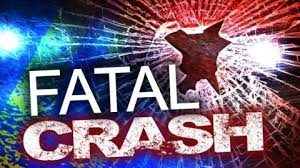 On May 3, 2022, at approximately 6:15 PM, a fatal vehicle accident occurred in Colchester.
61 year old Sandra Khoury was driving her 2022 Subaru Outback Premium westbound while 51 year old Robert Morse of Jewett City was travelling eastbound in his 2018 Subaru BRZ on Route 16, also known as Middletown Rd, in Colchester.
For an unknown reason, Morse struck the metal beam guide rail along the right shoulder (southern edge) of the roadway. Khoury subsequently crossed the eastbound travel lane and encroached into the westbound travel lane where both Subaru's collided head-on.
Khoury was transported to Hartford Hospital via ambulance for suspected non-life threatening injuries. Morse was pronounced deceased on scene. Next of Kin has been notified for Robert Morse of Jewett City.
This case remains under investigation. Any witnesses to the collision is asked to contact Troop K in Colchester at (860) 465-5400.