On May 3, 2022, at approximately 10:14 a.m., Trooper Haggerty, assigned to Troop E in Montville, observed a vehicle with a misuse registration traveling on Route 164, in Griswold. The Trooper conducted a motor vehicle stop, and the operator pulled the vehicle into the Petromax gas station.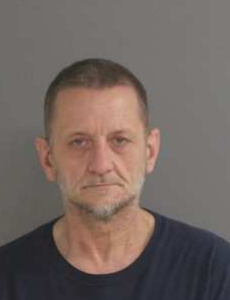 The operator of the vehicle, identified as a 50-year-old Jeffrey Jenkins of Killingly, was found to have two active arrest warrants. One for violation of probation and the other for failure to appear. Additional Troopers responded to assist Trooper Haggerty with his investigation and the man was taken into custody. Bail was set at a combined $95,000.
During the investigation, a cooperative passenger led Troopers to and then allowed them to enter his hotel room, located a short distance away. Inside of the hotel room, 115 bags of fentanyl, cutting agents, scales and packaging were located and seized.
The following individuals were present within the hotel room at the time of this investigation:
A 24 John Sanipas from Norwich has four Failure to Appear / Violation of Probation PRAWN warrants was located. Sanipas was taken into custody and had bail set at $91,000 beibg charged with 2nd degree failure to appear, violation of probation, use of drug paraphernalia, possession with intent to sell, and possession of a controlled substance.
31 year old Jamie Dodd of Danielson had five Failure to Appear PRAWN warrants was located. The accused woman had bail set at $500,000 and was charged with Failure to Appear 2nd (4 counts), Failure to Appear 1st Degree, Use Of Drug Paraphernalia, and Possession of a Controlled Substance.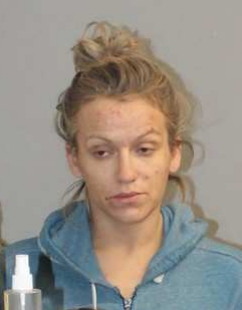 25-year-old Seth Donahue of Jewett City was also present. The accused man had bail set at $2,500 and was charged with Use Of Drug Paraphernalia and Possession of a Controlled Substance.
All arrestees have a court date of 5/12/22 at Norwich Superior Court.