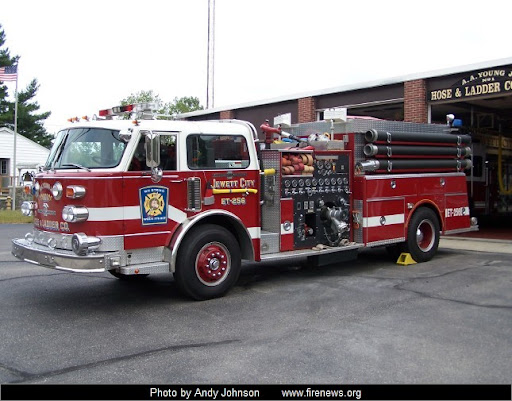 There are a couple of different projects that are getting ready to spruce up the Jewett City Fire Department in the Borough.
One project is work needing to be done to the kitchen floor. Chief Lou Demicco III said at the last Borough of Jewett City meeting that he had received 2 quotes for the project. One from Mattern Construction for $8,396. The other was submitted by John Banker of Banker Home Improvements. Demicco mentioned to SNSN "The floor was done 25 years ago, and the tiles are peeling up" when asked why to get the floor done now.
During discussion, Borough Burgess Laurie Sorder mentioned that the borough get an additional opinion on the lower quote before it's acted upon. Sorder stated "John Banker is a member of the JCFD. I wanted to make sure that he could bid on the project without conflict of interest.
The other project is to make the bathrooms handicap accessible with a shower in case the Fire Department has to be used as an emergency shelter. The project was previously approved for $38,830, however the price tag has increased an additional $1123 for waterproofing material. The borough approved the additional cost. The Borough will be using funding from the American Rescue Plan Act (ARPA) to pay for the project.