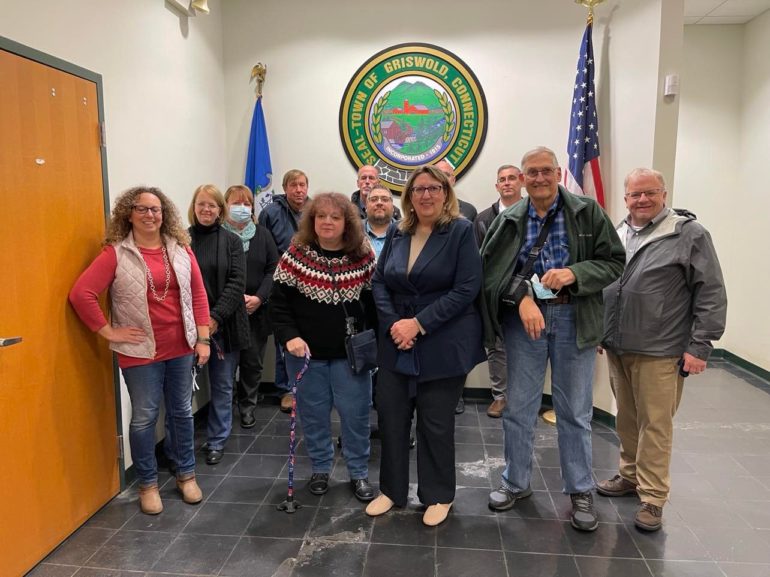 On Monday evening at 6:00 PM, Griswold Town Hall held a ceremony to swear in the winners of the latest municipal election.
First to be sworn in was new First Selectman Dana Bennett followed by 2nd Selectman Richard Matters, Cece Norwood (Board of Assessment Appeals), Tom Palasky (Board of Finance), David Bennett (Planning and Zoning), Melissa Cassidy (Planning and Zoning Alt), Richard Waselik (Planning and Zoning Alt), Duane Button (Zoning Board of Appeals), Peter Zvingilas (Planning and Zoning Alt), and Gregory Allard (Zoning Board of Appeals Alt).
All elected personnel were sworn in by Griswold Town Clerk, Valerie Pudvah.
At the end of the ceremony, First Selectman Dana Bennett thanked everyone for coming and communicated that she was excited to work with this team going forward in the Town of Griswold. Bennett also reiterated that her goal in running was "communication, transparency, and accountability."
45th District Representative Brian Lanoue was also present for the ceremony.