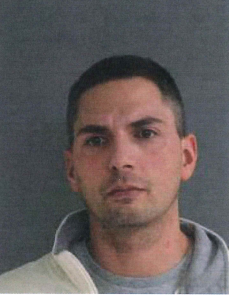 On October 26, 2021 at approximately 2:34 PM, the Eastern District Major Crime Squad arrested 41 year old Jonathan D. Wright of Waterford after making threatening posts on Twitter aimed at Governor Ned Lamont.
According to the arrest warrant for Wright, a tweet from his account from October 23rd stated "You are scum living on borrowed time. President Trump knows what you did to the elderly Covid patients that were sent to nursing homes. All is known and you will meet your maker courtesy of a noose and a trap door. Treason = Death." The tweet was dated October 23, 2021.
During the investigation, State Police were able to match his individual information, address, and IP Information.
State Police went to Wright's residence, and while standing in the doorway, Wright said that he didn't mean anything threatening when he wrote the tweet. He said that he was just angry about what he had heard that government leaders had been putting COVID patients into nursing homes getting elderly people sick. He had heard that nursing homes were making money off the elderly dying from COVID, and heard that people were labeled as COVID deaths but were actually not. Wright went on to say that if this was true, that leaders should be held accountable just like we are if this is true. Wright also signed and initialed the tweet that was brought to him by State Police and also write next to it "I tweeted this out of anger but with no malicious intent." This is all according to the warrant.
Wright was arrested and charged with 2nd degree threatening and he was released on a $30,000 surety bond and due in New London Superior Court on November 29, 2021.
Also according to the warrant, Wright stated that he was an Air Force veteran of 8 years which he held a top secret clearance.