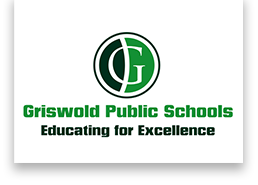 According to Griswold Public Schools Superintendent Sean McKenna, the campus will once again move to full distance learning after only 4 days back from the last full remote learning which started just before the holiday break until January 4th.
McKenna says in a letter to Griswold Parents that a member of the school community tested positive for COVID-19 and will go to full distance immediately as of Friday, January 8, 2021.  There was no mention in the letter if the affected party is a student, teacher, or a member of the staff or admin team.  The target date to return to the hybrid learning model is now January 15.  The person that has tested positive was last in the school on Monday, January 4th.
There is no word yet whether or not this is going to affect the beginning of the winter high school sports season.  The CIAC sent out a statement today saying "The CIAC Board of Control met this morning to discuss recent communications with the Connecticut Department of Public Health, appraise the current level of in-person learning around the state, and review the COVID mitigating strategies contained in the CIAC Winter Sports Plan.  With approval by the board this morning, the initial COVID mitigating strategies for winter sports will be shared with our member schools in the coming days. Another CIAC Board of Control meeting is scheduled for next week at which time the board anticipates reviewing updated guidance from the Department of Public Health and the Governor's Office."
SNSN Internet Radio will continue to follow these stories.