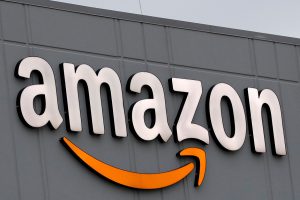 Plainfield First Selectman Kevin Cunningham made an appearance on the SNSN Main St Morning Show on Tuesday to answer questions about what is going on in the Town of Plainfield in the area of economic development.

Cunningham was asked about a particular project on the site of the old Plainfield Greyhound Track that opened in 1976 and closed in 2005. The land has been unoccupied since. There were plans at one time to place a domed NASCAR track on the property.

In 2017 the property was purchased by a company based out of Concord, Massachusetts named Winstanley for $3.37 according to public records.

Cunningham had been very tight lipped about the project, until now.

The plans going forward is for a large distribution center that will be using 61 acres of the 137 total available on site. The warehouse facility has been designed to be 201,474 square feet according to Cunningham in a conversation roughly 13 hours after his radio appearance.

The town of Plainfield has planned a public hearing at the November 10th Planning and Zoning meeting. One of the items to be discussed is wetlands where an adjustment needs to be made to accommodate water run offs. The architects and sub contractors are making adjustments to also present to an Inland Wetlands meeting on November 17th in Plainfield.

Cunningham said that there is a potential for approximately 500 jobs at start up for the town.
Amazon is coming to Plainfield.

"While there are still a few steps to go through before the final approval, I am very pleased that the Town of Plainfield has an opportunity to bring in a business of the magnitude, and what it means to the town in the form of jobs and future growth." Cunningham said in a statement to SNSN Internet Radio on Tuesday night.
SNSN Internet Radio and SNSN Online News will continue to follow as this is a developing story