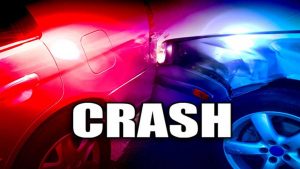 On September 22, 2021, at approximately 5:17 P.M., members of the Plainfield Police Department, American Legion Ambulance, KB Ambulance, and Atwood Hose Fire Department responded to the scene of a single motor vehicle crash in the area of 447 Putnam Road, in the Wauregan section of Plainfield, Connecticut.
Upon the investigation of responding Officers, it was determined thata white 2008 Ford Ranger operated by 62 year old David Barry  of Central Village, was traveling northbound on Putnam Road, when the operator lost control of his vehicle, crossed the southbound lane and struck a utility pole on the property of 447 Putnam Road, causing it to snap at the base.
Barry was evaluated on scene by members of the American LegionAmbulance and later transported to Plainfield Backus Emergency Care Center in Plainfield, Connecticut, for what appeared to be minor injuries. At this time the case remains under investigation.