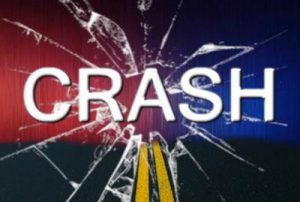 On Sunday, October 17, just before 7 PM Plainfield Police responded to a 2 car crash at the intersection of Academy Hill Rd and Rt 12. 47 year old Jean Lorient of Norwich was driving their black Toyota Highlander southbound on Rt 12 in Plainfield and then tried to make a left hand turn on Academy Hill, according to Police. During the turn, Lorient struck the front drivers side of a blue Honda CRV being driven by 45 year old Jeffrey Savoie of Plainfield.
A passenger in the Highlander, 50 year old Abel Lorient was taken to Backus Emergency Care in Plainfield for minor injuries. Savoie, as well as 2 passengers under the age of 18 declined medical attention.
Both the Highlander and the Honda CRV were towed from the scene with disabling damage. Lorient was issued a written warning for failure to grant the right of way.
The intersection of Academy Hill and Rt 12 was closed for a short time as a result of the accident.