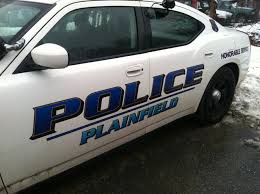 On March 18, 2022 at approximately 6:27 P.M, members of the Plainfield Police Department, Atwood Hose Fire Department and the American Legion Ambulance responded to the report of a juvenile being shot with a BB gun in the area of South Walnut Street in the Wauregan village of Plainfield, Connecticut.
The investigation determined that the juvenile was traveling on his bicycle on South Walnut Street when an "older model" white/grey truck drove toward him, which was occupied by 3 individuals. One individual shot at the juvenile, striking him in the arm twice. The juvenile subsequently got off the bike and headed into the woods for cover at which time another individual in the truck got out and took the juvenile's bike and put it in the bed of the truck. The truck then subsequently left the scene. The only description of the individuals provided were that they were wearing face coverings.
The juvenile was evaluated for what appeared to be minor injuries by American Legion on scene.
This case is an ongoing investigation and anybody with any information pertaining to this incident is asked to contact the Plainfield Police Department at (860) 564-0804 or the Plainfield Police Department's Anonymous Tip-Line at (860) 564-7065.