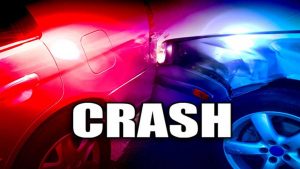 On February 14, 2021, at approximately 12:07 P.M., members of the Plainfield Police Department, American Legion Ambulance, and Wauregan Fire Department responded to Marie Street, Wauregan, Connecticut, for a two-car motor vehicle crash that had originally occurred on Putnam Road, Wauregan, Connecticut.
Upon the investigation of responding Officers, it was determined that a red 2012 Chevy Malibu operated by 36 year old Tara Nicolas of Moosup, was stopped at a red traffic light in the southbound lane on Putnam Road in the intersection of Wauregan Road when the right rear end of the vehicle was struck by the front end of a grey 2010 Ford Fusion operated by 33 year old Lyn Riendeau of Wauregan, that was traveling southbound on Putnam Road that had failed to stop at the red traffic light. Riendeau subsequently evaded the scene of the crash and drove to her residence.
As a result of the crash the front seat passenger of the Chevy Malibu, a 14 year old juvenile also from Moosup, was transported by American Legion Ambulance to the Backus Hospital located in Plainfield, Connecticut, for treatment of minor injuries sustained in the crash.
Based on operator statements as well as physical evidence at the scene, it was determined that Riendeau failed to maintain a reasonable distance apart while operating her motor vehicle and had evaded the scene of a crash. Riendeau was subsequently issued a Misdemeanor Summons.