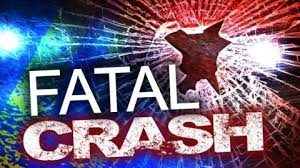 On Wednesday, November 3, 2021, at approximately 7:50 PM, State Police Troopers from Troop K Colchester, responded to Mott Lane in East Haddam to investigate a motor vehicle accident.
16 year old Connor Young, was driving a 2004 Ford F250 Super Duty pickup west on Mott la and veered left for an unknown reason at this time. The truck went off the road and struck a tree located along the side of the road. The truck ended up on it's left side facing the opposite direction.
Young was the only person in the truck. The 16 year old was pronounced dead at Hartford Hospital a short time later.
This is an active investigation. Anyone who witnessed the collision is asked to contact Trooper Sealy at Troop K, 860-465-5400