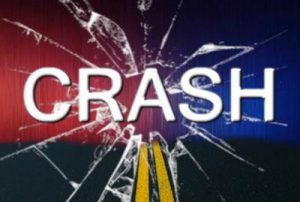 On Monday, February 28, 2022 at approximately 11:57 P.M, members of the Plainfield Police Department, Atwood Hose Fire Department and the American Legion Ambulance responded to a two-car motor vehicle crash at the intersection of Wauregan Road and Putnam Road in the Wauregan section of Plainfield, Connecticut.
The investigation determined that a black 2013 Hyundai Sonata operated by 38 year old Jason Adams of Plainfield was making a left turn onto Putnam Road from Moosup Pond Rd. As Adams was turning a dark colored SUV, which was traveling eastbound on Wauregan Road also was making a left hand turn onto Putnam Road and struck the driver's side of the Hyundai Sonata with the front end and left the scene of the crash. The Hyundai Sonata sustained disabling damages and had to be towed from the scene.
Adams was transported to the Plainfield Backus Emergency Care Center by the American Legion Ambulance for suspected injuries sustained in the crash.
This crash remains under investigation by the Plainfield Police Department.