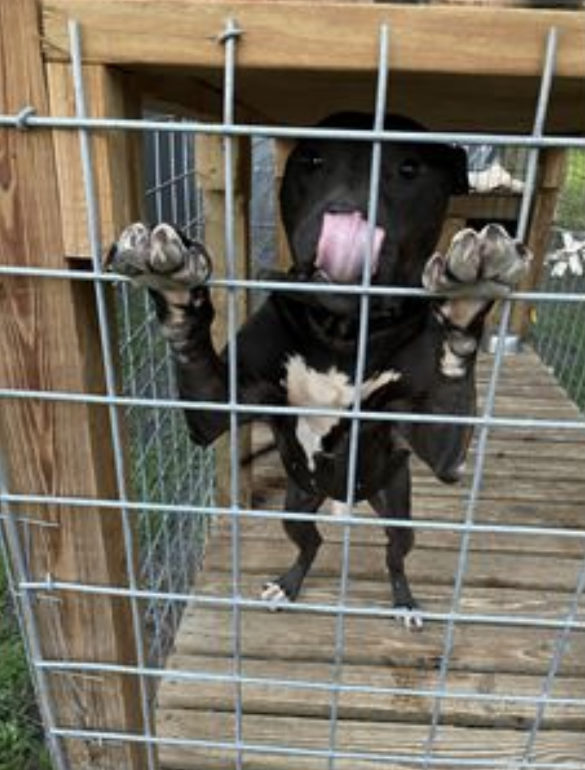 On 07/31/2021, the Connecticut State Police Statewide Organized Crime Investigative Task Force, the Statewide Firearms Trafficking Task Force, and the Statewide Narcotics Task Force, with assistance from the Meriden Police Patrol Division executed a search warrant at 109 Britannia St. Meriden. The search warrant was obtained as a result of a lengthy cooperative investigation with the Suffolk County, New York Police Department into an active dog fighting syndicate. As a result of the search warrant, detectives seized numerous items associated with dog fighting. The items seized included but were not limited to, shock collars, weighted harnesses and collars, break sticks (used to break up dog fights by inserting into dogs mouth) which contained blood and dog fur, whips and scales. In addition, detectives discovered a homemade dog fighting ring. With assistance from the City of Meriden ACO's, a total of eight (8) canines were removed from a make-shift kennel located at the rear of the property. The canines received veterinary care for injuries consistent with dog fighting.
Extraditable felony arrest warrants were issued for three Connecticut targets in the investigation and on 09/27/2021, State Police, Bridgeport Police Department Gang Unit, and Meriden Police Department patrol, located and arrested the following individuals:
Macedo, Getulio Vargas (DOB: 8/4/1975) of 110 Edna Avenue, Bridgeport, Ct
Rivera, Jose (DOB: 5/21/1979) of 185 Lydale Place, Meriden, CT
Rivera, Nelson (DOB: 10/20/1977) of 61 Quarry Lane, #4, Meriden, CT
All three individuals were arrested as fugitives from justice in violation of C.G.S. 54-170, transported to the New Haven Correctional Center and detained without bond until their appearance at Meriden Superior Court GA #7 on 09/28/2021.
On 10/05/2021, the Connecticut State Police Statewide Organized Crime Investigative Task Force, State Animal Control, Milford Animal Control, and Orange PD Patrol, executed a search warrant at 968 Grassy Hill Road in the Town of Orange, after an investigation into suspected animal cruelty. Detectives developed the address based on leads from the dog fighting investigation with the Suffolk County (NY) Police Department. It was suspected that the owner was keeping dogs for the purpose of fighting. Police seized numerous items of evidence indicating that the dogs were being used for this illegal purpose at the property. Additionally, the dogs were found in outdoor kennel structures and subject to unsanitary conditions and tethered within their cages in an unlawful manner. As a result, a total of 7 dogs were seized and placed in the care and custody of the CT Department of Agriculture and will be housed at the Milford Animal Control. Criminal charges related to animal cruelty are anticipated by warrant.