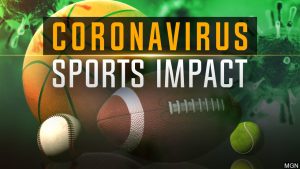 Some High school football players are still fighting to play High School football this year. As we know now, the Connecticut Department of Health is standing by their decision to not allow traditional 11 on 11 football due to covid 19 concerns, and replace it possibly with a 7 on 7 non contact game that doesn't doesn't utilize an offensive or defensive line.
With that, some players have organized a protest on Wednesday starting at 5 PM at the Capitol building. Organizer Trey Garea of East Haven says that letters of invite have been sent to media, the capitol, the CIAC, as well as the Department of Health, which is the organization that kaboshed the season to begin with.
Here's a quick stat.. There have been 53,365 total cases and 4,468 deaths in CT. 87% of cases and 97% of deaths before July 1. There has only been 1 death between ages 10-19 in the state.
Garea also says that if you do come to the protest, please wear a mask.