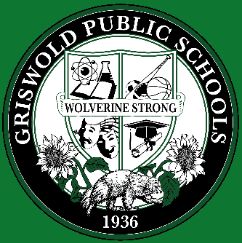 Griswold, CT (November 18, 2021) – Griswold Public Schools was selected as one of 19 districts across Connecticut, and Griswold High School as one of 40 high schools in the State, to participate in the 2021-22 Connecticut FAFSA Challenge, an initiative designed to increase Free Application for Federal Student Aid (FAFSA) completion rates, improve postsecondary access, and close opportunity gaps among high school students. The challenge hopes participating schools will boost FAFSA completion rates by 5% by June 2022.
The initiative was announced by Governor Ned Lamont and Connecticut Education Commissioner Charlene M. Russell-Tucker on November 3, 2021.
"I'm proud to see these schools prioritizing FAFSA completion through the FAFSA Challenge and working to increase the number of students who can access financial aid for college and career school," Governor Lamont said. "It's a terrific demonstration of how Connecticut is using federal relief dollars to spark new thinking in our schools and support students to achieve critical postsecondary milestones."
As part of the Challenge, Griswold High School (GHS) received a microgrant that will be used to pursue strategies to build awareness around the FAFSA, train staff to better support families in completing the application, and incentivize completion. GHS also gains access to the CT RISE Network for support, uAspire for virtual trainings, and a CTCollegeBound FAFSA information portal.
"Many students and families think that the FAFSA only needs to be completed if a student is pursuing a 4-year school after graduation, however, Community Colleges and many Technical Colleges/Schools provide financial assistance as well. In fact, to be eligible for FREE Community College through the Pledge to Advance CT (PACT), FAFSA completion is required," said Kiley Flynn, School Counselor at Griswold High School.
The State's Press Release about the 2021-22 challenge notes that more than 70% of Connecticut jobs require some form of education beyond a high school diploma. FAFSA is one of the best predictors of whether seniors will pursue higher education, and forecast the future of Connecticut's workforce.
Of all Connecticut high school graduates in 2021, 45% did not complete the FAFSA, leaving millions of unclaimed dollars in college aid. Last year at Griswold High School, 51% of 133 graduating seniors (63 students) completed the application, despite 71% furthering education at a 2- or 4-year college or trade school.
"Completing the FAFSA provides students with a variety of financial aid opportunities, beyond just qualifying for loans. Scholarships, grants, and work-study are also determined based on FAFSA completion," noted Flynn.
Griswold joins other Eastern Connecticut High Schools in the Challenge: Montville High School, New London High School, Norwich Free Academy, and Norwich Technical High School.
Learn more at https://portal.ct.gov/SDE/Performance/FAFSA-Completion