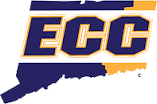 In a press release today issued by the Eastern Connecticut Conference Advisory Board Chairman Scott Elliott (Lyman Memorial), all ECC events, all sports and levels will limit spectators until January 31, 2022. After the 31st, the conference will reevaluate the situation.
At this point, only home spectators will be given admission to the events. Capacity in gymnasiums will be dependent upon the host site.
Cheerleaders and media personnel will also be admitted as essential game personnel.