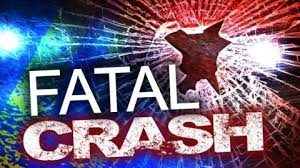 On Thanksgiving morning, just before 1 AM an accident occurred on Route 2 west that turned out to be deadly.
19 year old Jared Perez of East Hartford was traveling west on Route 2 in his 2006 Infinity just before exit 4 in East Hartford. Perez was traveling in the right center lane of 4 when he lost control of his car for an unknown reason at this time and struck metal beam guide rail on the median.
The car came to an uncontrolled stop on the median. Perez was said to have serious injuries and transported to the hospital for treatment. The passenger of the car, 20 year old Quincy Hankerson of East Hartford was pronounced deceased on scene as a result of his injuries sustained in the crash.
Troop H Trooper John Wilson is asking the public for any witnesses to the crash or traveling through the area with a dash cam, to contact him at 860-534-1098, or you can email john.wilson@ct.gov.