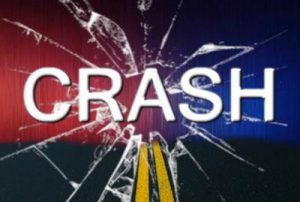 On October 03, 2021, at approximately 5:17 P.M., members of the Plainfield Police Department, American Legion Ambulance, and the Moosup Fire Department responded to the scene of a single motor vehicle crash in the area of 58 Plainfield Road, in Moosup.
Upon the investigation of responding Officers, it was determined that a grey 1997 Jeep Grand Cherokee operated by 45 year old Marsha Loiselle of Central Village, was traveling westbound on Plainfield Road, when she lost control of her vehicle, failed to maintain proper lane and struck a rock wall on the property of 58 Plainfield Road, resting atop a stone wall.
Loiselle was evaluated on scene by members of the American Legion Ambulance and later transported to Plainfield Backus Emergency Care Center in Plainfield, Connecticut, for what appeared to be minor injuries. Loiselle was cited for Operating Under Suspension, as well as Failure To Maintain Proper Lane.