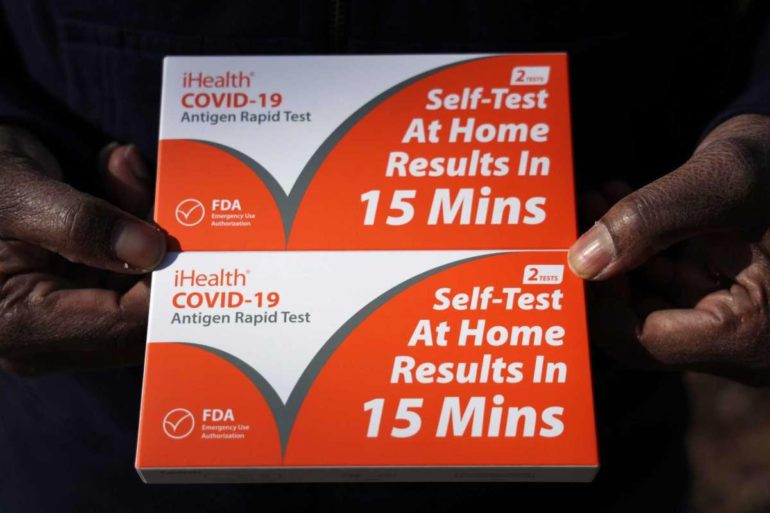 Thursday, January 13, 2022 is going to be the 2nd round of Covid 19 home test kits that will be distributed.  There is an unknown amount of kits at this time.  If you are interested in getting a kit, you may want to start lining up early.  The distribution is not going to be at the Griswold Senior Center like the initial distribution.
This campaign will start at 4:30 PM at the Griswold School Complex on Slater Ave.  The town is asking that you enter through the middle school parking lot, proceed to the front of Griswold High School where the kits will be given out.  You will then continue straight and exit the property on the Route 164 side.
The distribution will last as long as supplies are available.  Be prepared, there is always that possibility that supplies could run out before you are able to receive a kit for yourself.
You will be required to show a photo ID with a Griswold address. If the address on your ID is incorrect, you may show a piece of mail received by you at your Griswold address along with your ID.