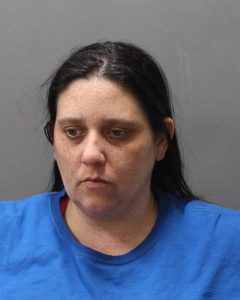 On January 19, 2021 at approximately 6:32 P.M., the Plainfield Police Department arrested 37 year old Devon Holt, of Wauregan.
Members of the Plainfield Police Department were dispatched to the area of North Main Street, Moosup, for an erratic driver. Upon arriving on scene Officers located the vehicle and identified the operator as Holt. An investigation was conducted and Officers became suspicious that there was narcotics in the vehicle.
K-9 Vail was requested to the scene. K-9 Vail, a male yellow Labrador trained in narcotics detection was used to sniff vehicle where K-9 Vail alerted to the presence of narcotics. A search of the vehicle was conducted where K-9 Vail alerted on a backpack inside the vehicle. A search of the backpack was conducted where Officers located a soda can containing a hidden compartment. Inside the compartment of the soda can Officers located a large amount of "crack" cocaine.
Holt was placed under arrest and transported to the Plainfield Police Department. Once at the Plainfield Police Department Holt became uncooperative and assaulted an Officer during the booking process.
Holt was charged with Possession of Narcotics, Possession of Narcotics with Intent to Sell, Possession of Drug Paraphernalia, Interfering with Police and Assault on an Officer. Holt was released on a $50,000.00 bond and is scheduled to appear at the Danielson Superior Court, G.A. 11, on March 22, 2021 at 8:30 A.M. 
Holt has been in this same position before and no stranger to the Plainfield Police Department.  She was last arrested on September 5, 2020 in Plainfield for marijuana possession  as well as in October for multiple traffic violations.