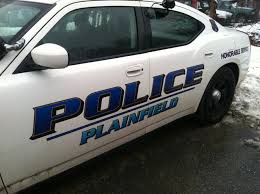 On February 10, 2021, at approximately 10:54 A.M., members of the Plainfield Police Department, American Legion Ambulance, and Plainfield Fire Department responded to the scene of a two-car motor vehicle crash on Norwich Rd directly in front of Plainfield Shell & Service Center.
Investigating Officers determined that a black Ford F250, operated by 21 year old Mark Girardin of Sterling, Connecticut, was stopped in the southbound lane waiting for traffic to clear in order to make a right turn in the Plainfield Shell & Service Center located at 600 Norwich Rd. While stopped the F250 was struck from behind by a 2013 Hyundai Accent operated by 18 year old Isabella Garcia of Plainfield. As a result of the crash Garcia was transported from the scene via ambulance for treatment of injuries sustained in the crash.
Based on operator and witness statements, as well as physical evidence at the scene it was determined that Garcia failed to maintain a reasonable distance apart while operating her motor vehicle and was subsequently issued a written warning for the violation.